Now More Than Ever...
I feel the importance to experience the world around me.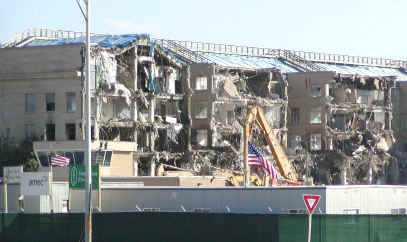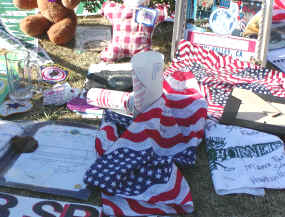 Recently, I received an invitation from Worldstides to visit the Washington, D.C. area. I along with approximately 450 teachers from around the United States spent the weekend experiencing history in the making. I encountered Washington in a way which I had never experienced before. This was my 12th visit to D.C. Never before have I been so committed to travel. I saw first hand what fear is doing to the people around us. Fear is making us prisoners in our own homes. Fear is keeping people from learning in a way that no textbook can explain.
I was so sad to see the empty monuments and museums. We cannot let others dictate the way we live our lives. Our children deserve the right to experience the world around them. By September of 2002, I am told that the Pentagon will be restored. I feel fortunate to have seen for myself what the damage caused by the attack on America.
I placed a memento at the Pentagon Memorial. Each of my students signed this memento before I delivered it the site. Each student can truly say that he/she was part of history. I hope that many of these same students will have an opportunity to travel the world and to experience history in the making.
The people in D.C. are in desperate need of visitors. Their gratitude is immense. We were greeted by the Mayor of Washington, D.C. A special ceremony was followed by an opportunity to speak with the mayor. We Were also addressed by Senator Bradley. A question and answer session followed his address. We were greeted at Mount Vernon with a flag 100 feet by 50 feet and with patriotic songs. It was a chilling experience.
Was I frightened in D.C. Never! I can honestly say that I felt very comfortable touring the city. Would I do it again? YES! I leave for Boston and New York on Saturday. I hope to make it to "Ground Zero". I will post pictures upon my return!
If you are any you know would like to travel to D.C. on June 2, 2002 contact me immediately. I have approximately 5 places available. I can be reached at donna@donnakirkland.com.