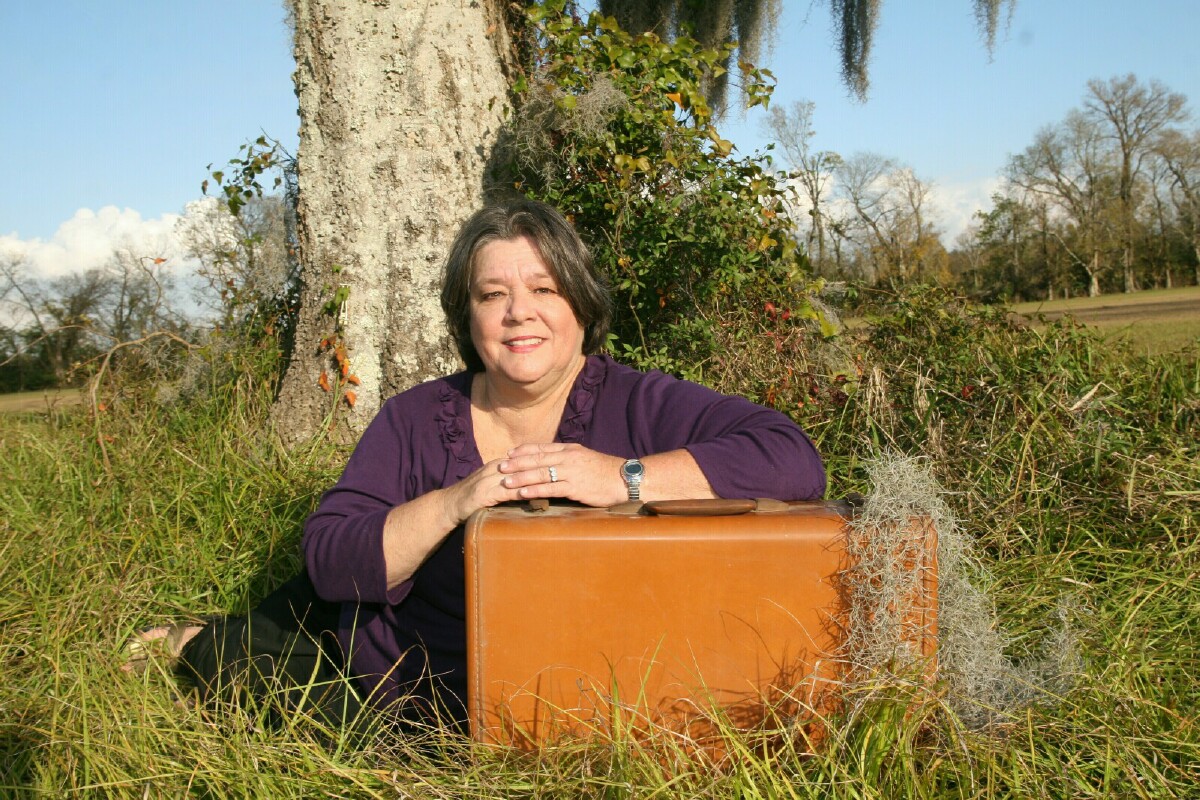 Pictures and Trips by Donna Kirkland
225-803-6013
email: donnakirkland@gmail
Click below to view and/or order photos of recent events.
www.donnakirkland.smugmug.com

Click here to view/print picture order form.



Enter

Scroll down to view the itinerary.
Click here to see photos from out 2012 trip to Germany, Austria, Switzerland, Bratislava and Budapest.
Register NOW before you miss out on the opportunity of a lifetime.
Take advantage of the opportunity to experience the culture of up to 6 different countries.
Pricing starts at $4549 (estimated) Extension estimated at $349 (without insurance) $399 with Farewell Dinner
Insurance is available at an additional fee
14 days (12 hotel nights) or 16 days (14 hotel nights with extension) ***If we go private...estimated private group fee $300
For those who opt for single rooming a surcharge will be added

14 days Multi-country Stays in: Lucerne, Switzerland…Innsbruck, Austria…Munich, Germany
Salzburg, Austria…Vienna, Austria…with extension Budapest, Hungary

These countries share a language, but their appeals are varied. Discover delightfully distinct style and substance in each destination,
from the Gothic spires of Heidelberg to the Art Nouveau elegance of Vienna. Swiss mountains and the Bavarian forest, German beer
and Austrian wine—this tantalizing trio of countries has something for everyone.
Tour price includes: Roundtrip airfare, hotel accommodations, breakfast daily, 6 three-course dinners with beer or wine,
multilingual tour director, private deluxe motor coach, guided sightseeing and select entrance fees

Tour highlights: Lakeside villages and serene Alpine peaks, towering castles in Heidelberg and Neuschwanstein,
the meeting of old and new in Innsbruck, wheat beer and white sausages in Munich, a scenic funicular ride up to
Salzburg's medieval fortress, and Vienna's Art Nouveau architecture
Day 1: Travel day…Board your overnight flight to Frankfurt today…Heidelberg Region 2 nights
Day 2: Arrival in the Heidelberg Region via Frankfurt… Included meals: Dinner
Welcome to Germany! After arriving in Frankfurt, transfer to the Heidelberg Region to meet your fellow travelers at tonight's welcome dinner.
Day 3: Sightseeing tour of Heidelberg…Included meals: Breakfast Immerse yourself in the romantic cityscapes and Baroque architecture of Heidelberg on a guided tour.
• Wander through Heidelberg's elegant Market Square in the city's Old Town
• Explore the grounds of Heidelberg University, the oldest university in Germany
• Take a funicular ride to the city's rose-colored hilltop castle for views of the Old Bridge and the Rhine River below.
*Enjoy a free afternoon in Heidelberg or add an excursion.
Optional Excursion - Castle & Gardens of Schwetzingen $39pp* Travel to Schwetzingen Castle and its UNESCO-recognized gardens. A castle guide will lead you
through the greenery. Spanning 178 acres, the spacious and ornate gardens welcome hundreds of thousands of visitors each year, and feature
a unique combination of French and English landscaping styles. As you embark on your guided exploration of the exquisitely
maintained gardens, you'll learn what daily life in the castle was like. Before leaving, enjoy some free time to explore
the castle grounds on your own.
Day 4: Lucerne via Rhine Falls & the Black Forest…Lucerne 2 nights… Included meals: Breakfast, Dinner
On the way to Switzerland, journey to thundering Rhine Falls and through the Black Forest, the setting for many of the Grimm Brothers'
famous fairytales. Later, continue on to Lucerne.
Day 5: Sightseeing tour of Lucerne…Included meals: Breakfast
Get an up-close look at Lucerne, Switzerland's idyllic Alpine town, on a guided sightseeing tour.
• Pass hand-painted facades along the cobbled streets of the Old Town
• View the Lion Monument, a tribute to the Swiss Guards who sacrificed their lives in Paris during the French Revolution
• See the Jesuit Church, the first large Baroque building of its kind to be built in Switzerland north of the Alps
Enjoy a free afternoon in Lucerne or add an excursion.
Optional Excursion - Mount Pilatus $115pp* Detail

This scenic excursion begins with a cruise on Lake Lucerne. After docking, ascend 7,000-foot Mount Pilatus on the world's steepest cogwheel railway.
Legend holds that the mountain was named for Pontius Pilate, blown here by the devil after the Crucifixion. From the peak, the views of the Alps are
stunning; on a clear day, you can see for 200 miles. Toward the end of your trip, you'll return to the base of the mountain via gondola.
Day 6: Innsbruck via Liechtenstein…Innsbruck 1 night…Included meals: Breakfast, Dinner
Travel into Liechtenstein, a tiny Alpine principality dating back to the Holy Roman Empire. Then, continue on toward the wintertime wonderland of Innsbruck,
where you'll enjoy a guided walking tour.
• Visit Liechtenstein's capital, Vaduz, and pass the royal family's hilltop castle, still in use as a royal residence
• Arrive in Innsbruck, site of two winter Olympic Games
• See the famed Golden Roof and the City Tower in Innsbruck's historic Old Town
• Pass the Hofburg, a former Hapsburg Imperial Palace, and walk into its cobblestoned courtyard
• Enter the Baroque Cathedral of St. James
Day 7: Munich via Neuschwanstein…Munich 2 nights… Included meals: Breakfast, Dinner
Travel through the mountains of Bavaria en route to Munich, Germany. Along the way, stop for a guided tour of Neuschwanstein,
the fairy-tale retreat of "Mad" King Ludwig II.
• Step inside Neuschwanstein Castle
• Take time to explore its stalactite grotto, artifacts and murals Donna's free time suggestion: Visit the Munich Residenz Treasury
Day 8: Sightseeing tour of Munich… Included meals: Breakfast
Get to know the Bavarian capital on a guided tour.
• Travel past the Englischer Garten and fashionable Schwabing district
• Enter the Nymphenburg Palace, the Baroque home to past Bavarian royalty
• Walk from Odeonsplatz through the Hofgarten to view the Residenz, once home to the Wittelsbach dukes of Bavaria
• Explore Marienplatz, Munich's medieval heart, and see the famed Glockenspiel
Enjoy a free afternoon in Munich or add an excursion.
Optional Excursion - Dachau $25pp* Once a typical German town, Dachau served as the first Nazi concentration camp during World War II.
Visit this somber site, which has since been transformed into a Holocaust memorial museum that serves
as a testament to the strength of the human spirit. Listen to an audio guide while you view Dachau's poignant
exhibits and the memorials to the victims.

Day 9: Sightseeing tour of Salzburg…Salzburg 2 nights…Included meals: Breakfast, Dinner
Head to Salzburg, Austria, a city famed for its churches and musical history. There, a local guide leads you on a walking tour of the Old Town.
• View the University of Salzburg and the churchyard of St. Peter
• See the Kapitelplatz, Residenzplatz and Alter Markt, in the city's Old Town
• Enter the 17th-century Salzburg Cathedral, built in the Baroque style
• Pass through scenery from the beloved film The Sound of Music
• Take the funicular to the hilltop Hohensalzburg Fortress, one of Europe's largest medieval castles
Day 10: Free day in Salzburg Included meals: Breakfast
Enjoy a full free day in Salzburg or add excursions.

Optional Excursion - Eagle's Nest & Salt Mines $105pp* Drive through the Bavarian Alps to the mountain village of Berchtesgaden, where you'll tour the
450-year-old salt mines that brought wealth to Bavaria and Salzburg. Take an underground boat ride on Mirror Lake before enjoying free time for lunch. Continue to
Obersalzberg, where a scenic bus ride along steep gorges offers beautiful views of the snow-capped Alps. Enter the Dokumentation Obersalzberg, a museum with an
exhibition on the history of Nazi dictatorship. Then, take a gilded elevator up to the Eagle's Nest, an Alpine retreat built for Adolf Hitler's 50th birthday. On your way
back down, stop at a distillery to sample a liqueur made from Alpine flowers. Please note: The elevation of the Eagle's Nest is approximately 5,500 feet, which may
not be advisable for travelers with heart/lung problems or other altitude-related limitations. This excursion is seasonal and runs from mid-May through late October.
Optional Excursion - Mozart Concert & Dinner $109pp* Details

Step inside the 1,200-year-old St. Peter Stiftskeller, located within St. Peter's Abbey. Enjoy an evening of fine dining and music. Mozart composed over 600 works
in his short life, and tonight, you'll hear his masterpieces accompanied by opera singing as you sample local delicacies.
Day 11: Vienna via Melk Abbey…Vienna 3 nights…Included meals: Breakfast, Dinner
Stop in Melk for a guided tour of the town's Baroque abbey, then continue your drive through the Austrian countryside to Vienna.
Day 12: Sightseeing tour of Vienna…Included meals: Breakfast
Get transported back to the Age of Empires on a guided tour of Vienna.
• Visit Schönbrunn Palace, the Rococo Hapsburg home with impressive gardens
• Travel down the Ringstrasse to the Parliament building and the Vienna State Opera See the grand Hofburg Palace, the Hapsburg's preferred winter residence
Enjoy a free evening in Vienna or add an excursion.
Optional Excursion - Traditional Viennese Heurigen Evening $99pp* Details

After a brief drive, your first stop is Vienna's Prater Ferris Wheel. Take a breezy ride to the top, which offers a one-of-a-kind view of the city.
Next, continue to the picturesque village of Grinzing. At a local restaurant, you'll indulge in a festive night of music, food and entertainment.
Dinner will feature dishes typical of traditional Austrian Heurigens, or wine taverns. During your meal, you'll have the chance to try some of
the tavern's own locally made wine—the perfect addition to your cozy Old-World setting.
Day 13: Free day in Vienna…Included meals: Breakfast
Enjoy a free day in Vienna or add an excursion.
Optional Excursion - Danube River Cruise & Bratislava $99pp* Details


Cruise down the Danube from Vienna to Bratislava in a high-speed boat, passing through scenic Donau-Auen National Park along the way.
In Bratislava, follow a local guide through the charming Old Town to see the well-preserved city center and pass by the regal castle.
Stop at the neoclassical Primate's Palace, the seat of the mayor of Bratislava, to enter the historic Hall of Mirrors. Then, enjoy free time in the city
for lunch and exploration before driving back to Vienna.
Day 14: Departure.. Included meals: Breakfast (excluding early morning departures)
Transfer to the airport for your flight home or continue on to Budapest.
Add Budapest Starting from $349 pp
Truly a tale of two cities, Budapest is a merger of Buda and Pest, two towns separated by the river Danube. Now known as the Pearl of the Danube,
Budapest is a peaceful yet progressive metropolis, offering plenty of shopping, as well as specialty Hungarian foods and wines
Day 14: Sightseeing tour of Budapest…Budapest 2 nights…Included meals: Breakfast
Travel to Budapest, discover the major landmarks of both sides of the city—Buda and Pest—with a local guide.
• Trace this nation's stormy history at Heroes Square
• Tour the lavishly decorated interior of the Hungarian Parliament building
• Cross the Danube and ascend Castle Hill
• Take in the breathtaking views from Fisherman's Bastion
• Visit the medieval Matthias Church, once the site of Hapsburg coronations
Day 15: Free day in Budapest… Included meals: Breakfast
Spend a full free day in Budapest or add an excursion.
Optional Excursion - Budapest: A Walk Behind the Iron Curtain $69pp* Details

Discover the turbulent, tragic and heroic history of the communist period in Budapest on today's excursion.
Your guided sightseeing tour passes the Parliament building, which was the starting place of the 1956 Hungarian
Revolution and still shows signs of damage from the Soviet invasion. Visit the nearby statue of Imre Nagy, Hungary's
Prime Minister during the revolution, who is an enduring symbol of freedom. Liberty Square is just a stroll away, home
to the U.S. Embassy, a statue of Ronald Reagan and the only remaining monument to communist troops. From St. Stephen's Basilica,
take the historic Metro Line 1 up the iconic Andrassy Ave. Stop for an included coffee and piece of cake amidst the Neo-Renaissance
splendor of Book Café, the regular meeting place of the intelligentsia during the Soviet occupation. End the day at the House of Terror,
where you will take a guided tour through this chilling museum and view the moving monument to the victims of communism and fascism in Hungary.
Day 16: Departure
Trip #27 Washington, DC...May 30 - June 2, 2017
Washington, DC estimated Trip Fees PER TRAVELER are listed below these prices are based on a full group.
Quad Occupancy $1625 Triple Occupancy $1788 Double Occupancy $1869 Single Occupancy $2113
*Prices per person and are estimated based on 35 travelers.
*Should there be less than 35 travelers there will be an additional charge.
*Cancellation insurance is available for an additional charge.

***This trip is open to ANYONE who would like to travel.
***Do not be confused....SJ 6th graders receive the first invitations, but any interested student or adult traveler is invited to join us.
***All student travelers must be accompanied by an adult traveler.

I am planning my 27th student/adult group trip to Washington, DC.
Previous trip have been known to fill quickly. A deposit of $150 per person is necessary to guarantee your place.
The deposit is applied to the trip fee. Therefore once you pay your $150 deposit the trip fee is reduced by $150.

For additional information contact: Donna Kirkland.
Phone: 225-803-6013 Email: donnakirkland@gmail.com Website: www.donnakirkland.com
The trip fee covers all of the following expenses:
***HOTEL ACCOMODATIONS FOR 3 NIGHTS
***MOST MEALS
***A buffet breakfast is usually served at the hotel.
***Lunches are not provided.
***Dinner locations vary according to our daily schedule.
***ROUND TRIP FLIGHT
...Departure usually from Baton Rouge
***BUS TRANSPORTATION
...Complete transportation while in Washington, DC
***SIGHT ADMISSIONS
...Below is a SAMPLE itinerary based on previous trips. The list may be adjusted based on availability, time restraints, and reservation confirmations.
World War II Memorial, Vietnam Wall, Lincoln Memorial, Korean War Memorial, Iwo Jima, Jefferson Memorial, FDR Memorial, White House Photo Stop,
FDR Memorial, American History Smithsonian, Arlington Cemetery (Wreath Laying Tomb of Unknowns),
US Capitol, Natural Science Smithsonian, Air & Space Smithsonian, and possibly National Cathedral or Shrine of the Immaculate Conception,
***GROUP TOUR GUIDE
...A tour guide will remain with our group during our entire stay in Washington, D.C. The guide plans our day so that we can see everything possible during our stay. Our guide gives us a "preview" of the sights of the day as we ride our bus driven by a professional bus driver.
***ROOMS
...Rooms are generally blocked together. Your trip final cost is based on your rooming (quad, triple, double, single).
All listed prices are per person.
***PAYMENT
$150 deposit is required at the time of registration. Credit cards are accepted.
Remember it is our goal to reach a full group so that we will receive the best possible rate. You can help by encouraging friends and
relatives to participate. Applications will be accepted in the order which they are received.
***OPTIONAL INSURANCE is available at an approximate cost of $179.
Primary Computer

| | | | | | |
| --- | --- | --- | --- | --- | --- |
| Home | Trips | Pictures | At School | Family | Contact |
http://www.shodor.org/interactivate/activities/Tessellate/